Gather, Celebrate and Enjoy
What's Cooking in September | Enjoy exclusive delicacies and embark on an extraordinary culinary journey!
Celebrate Universal Beijing Resort Birthday Month with delicious treats that cannot be missed! From festive mooncakes to limited edition merchandise and autumn delicacies... Hurry and set off together on this amazing food adventure!
New intriguing flavors make the festive ritual perfect
Universal Studios Beijing Mooncake Boxes
Whether it is the blissful moments of being reunited with family or the joy of spending time with close friends, there is no better way to celebrate this autumn than by sharing a box of Beijing Universal Studios mooncakes. With three captivating themes to choose from, let your heartfelt intentions set sail from here!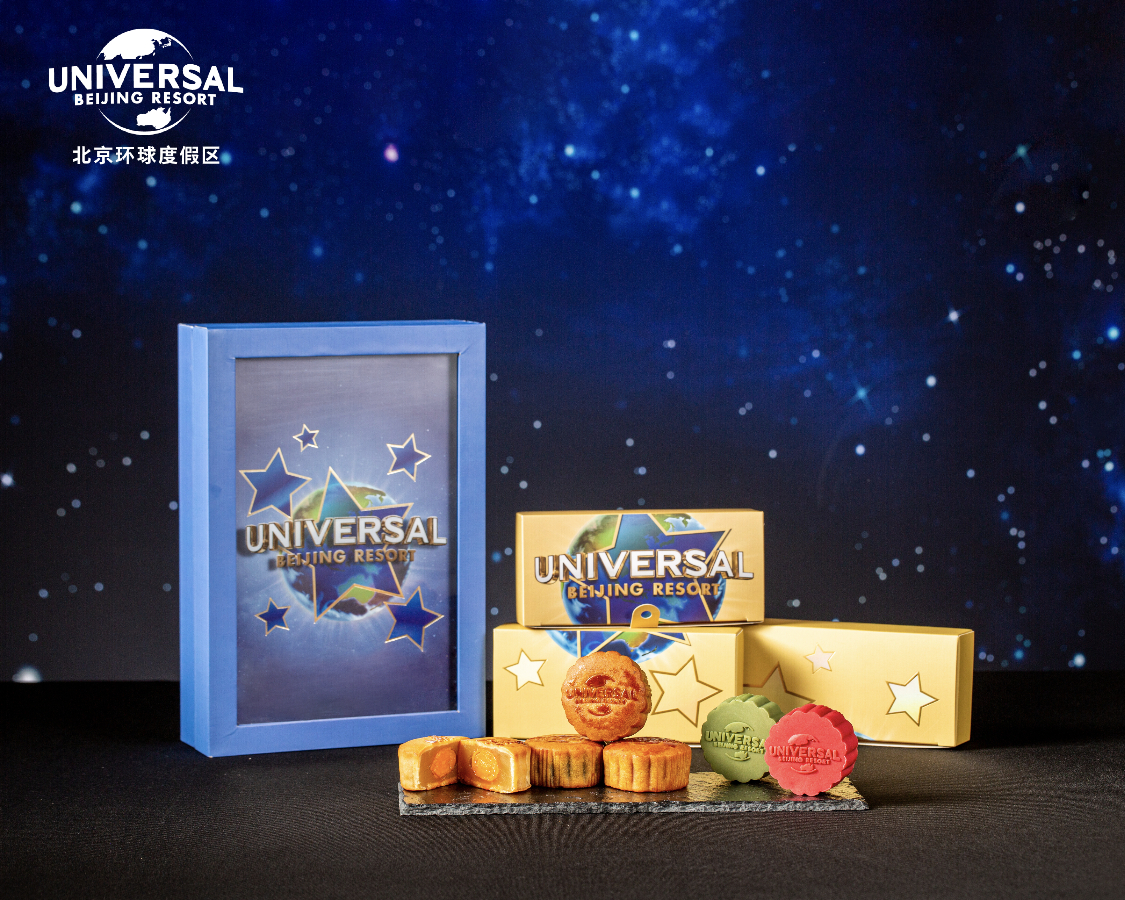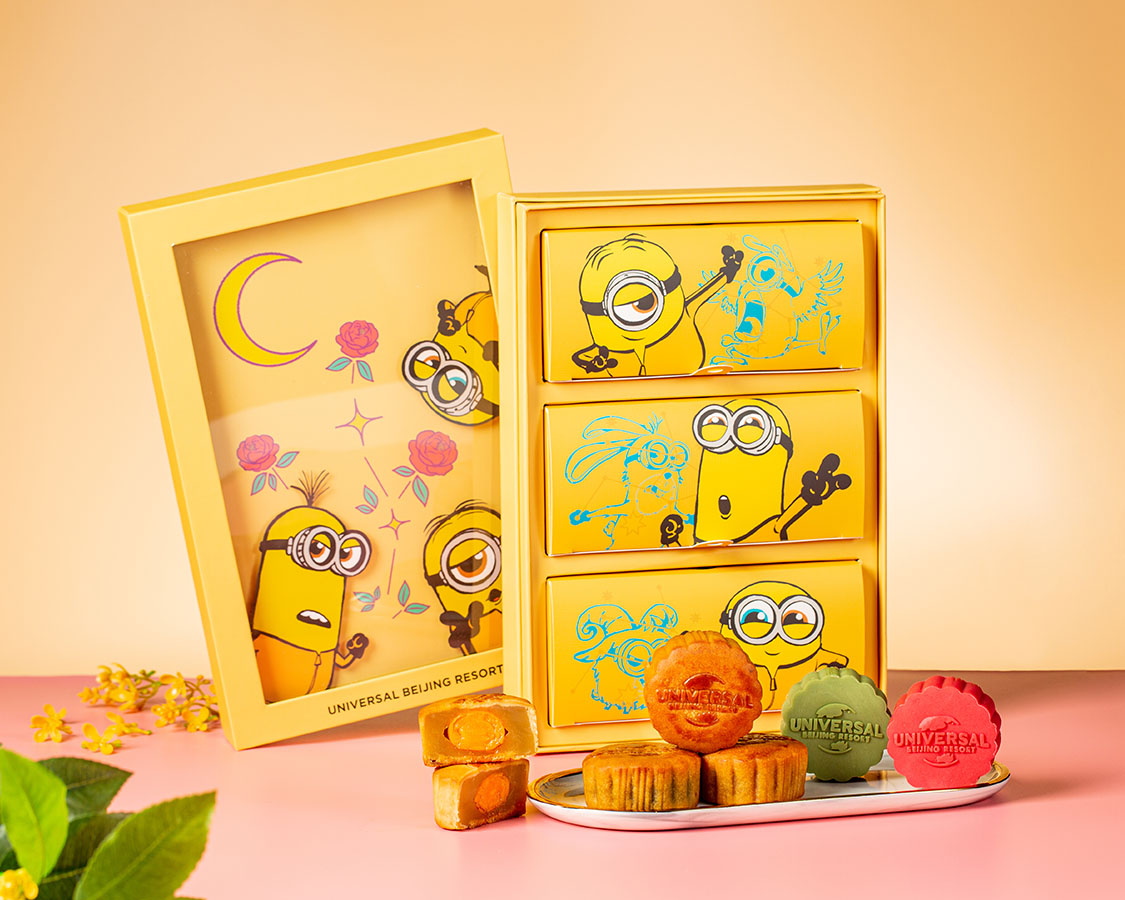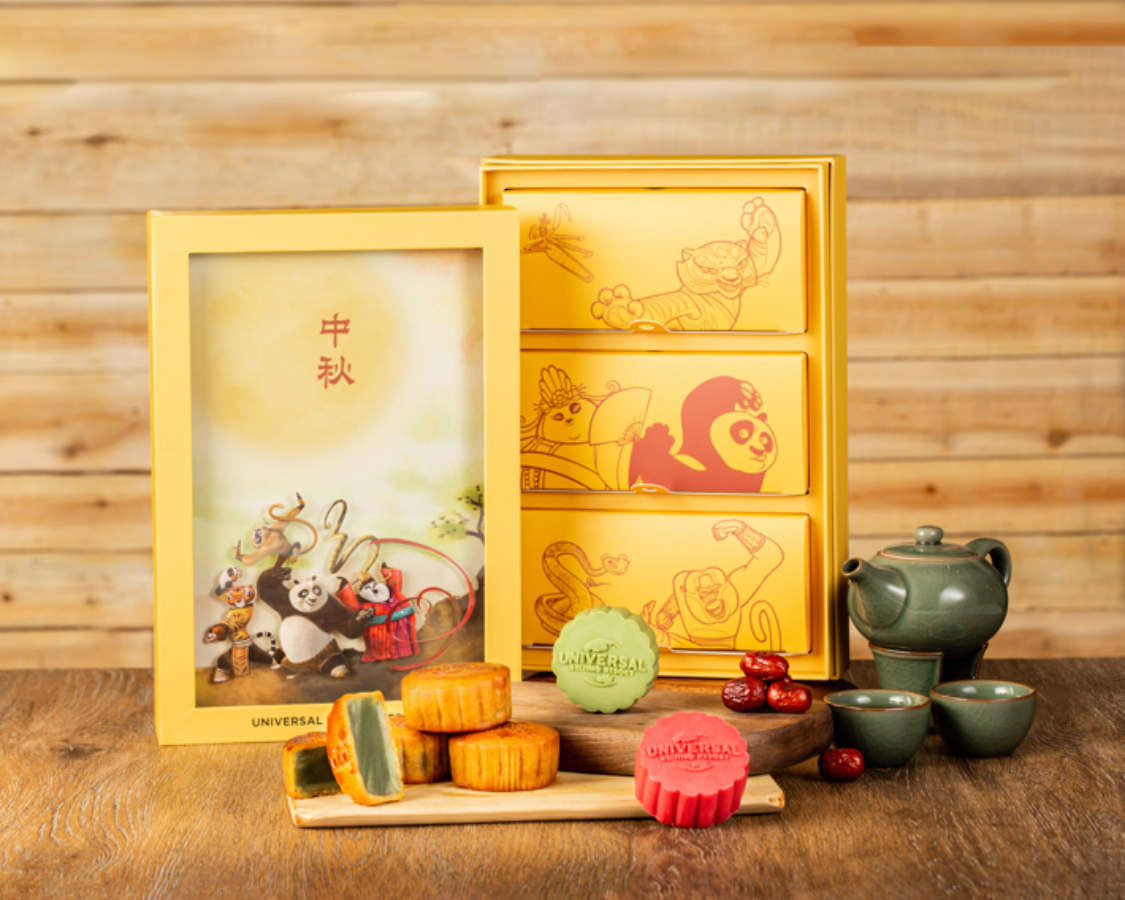 The 1st and 2nd Anniversary Souvenir Cup
- Sales Venue: Mel's Drive-in & Coca-Cola Tower
A 2nd Anniversary Souvenir Cup in the shape of a camera, carrying a sense of celebration ceremony. Purchasing this cup alone and harvest extraordinary memories!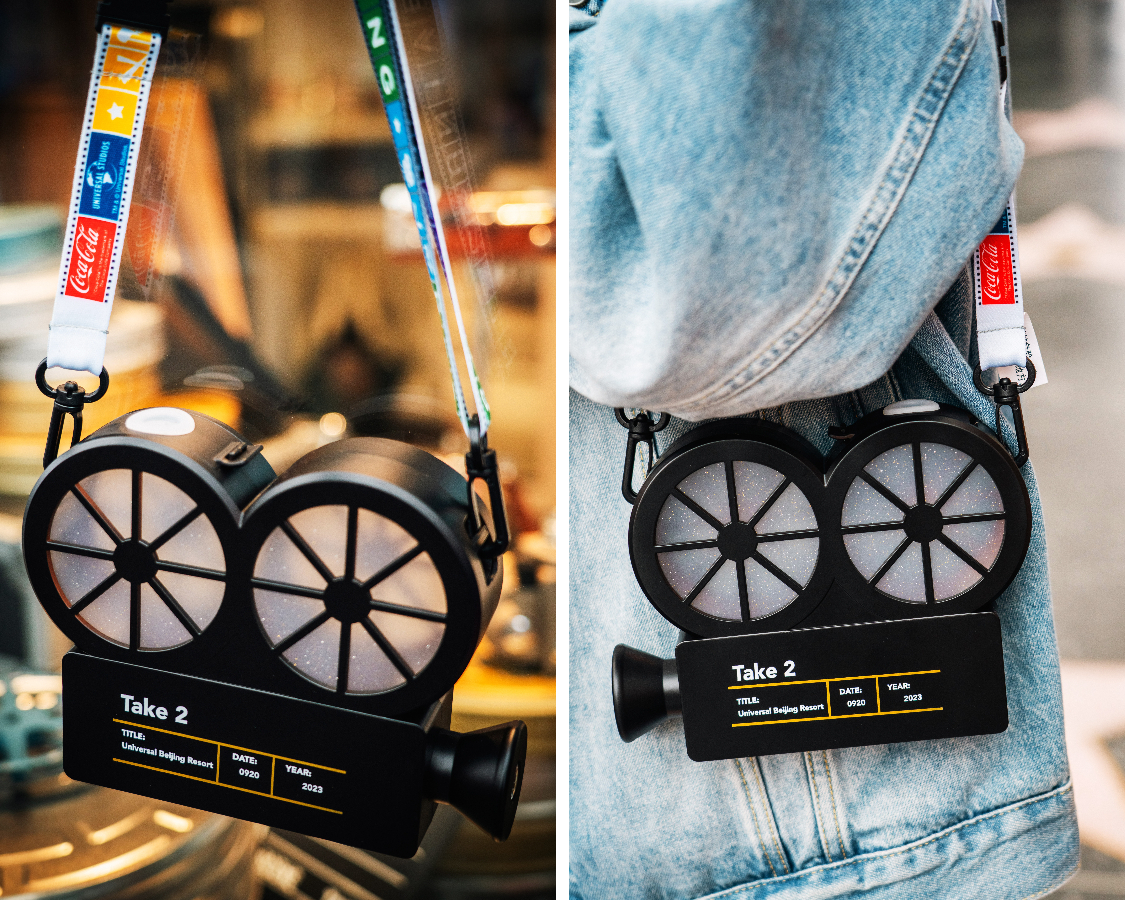 Want to collect the wonderful memories of the past two years? The popular 1st Anniversary Souvenir Cup will be back for a limited time. You can purchase the 1st and 2nd Anniversary Souvenir Cup Set and bring two souvenir cups home together for ¥158 (usual price ¥176)!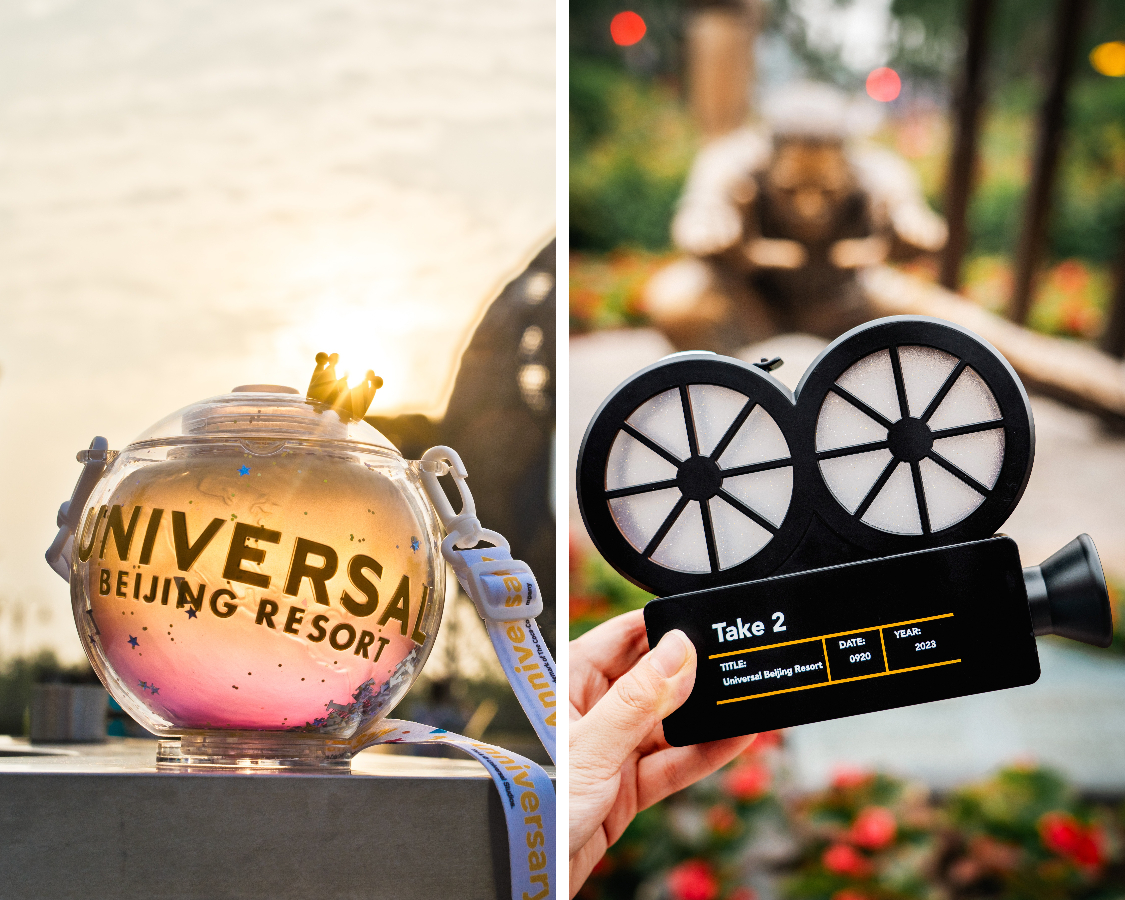 Enjoy the cute and joyful carnival of popular snacks
Popcorn with Banana Bob Souvenir Bucket
-Sales Venue: Pop A Nana at Minion Land, Popcorn at Hollywood
Popcorn with Banana Bob Souvenir Bucket is now on sale! This adorable little cutie can chat, shake hands, blink its eyes, and even accompany you while you enjoy popcorn. Get ready to bring it home!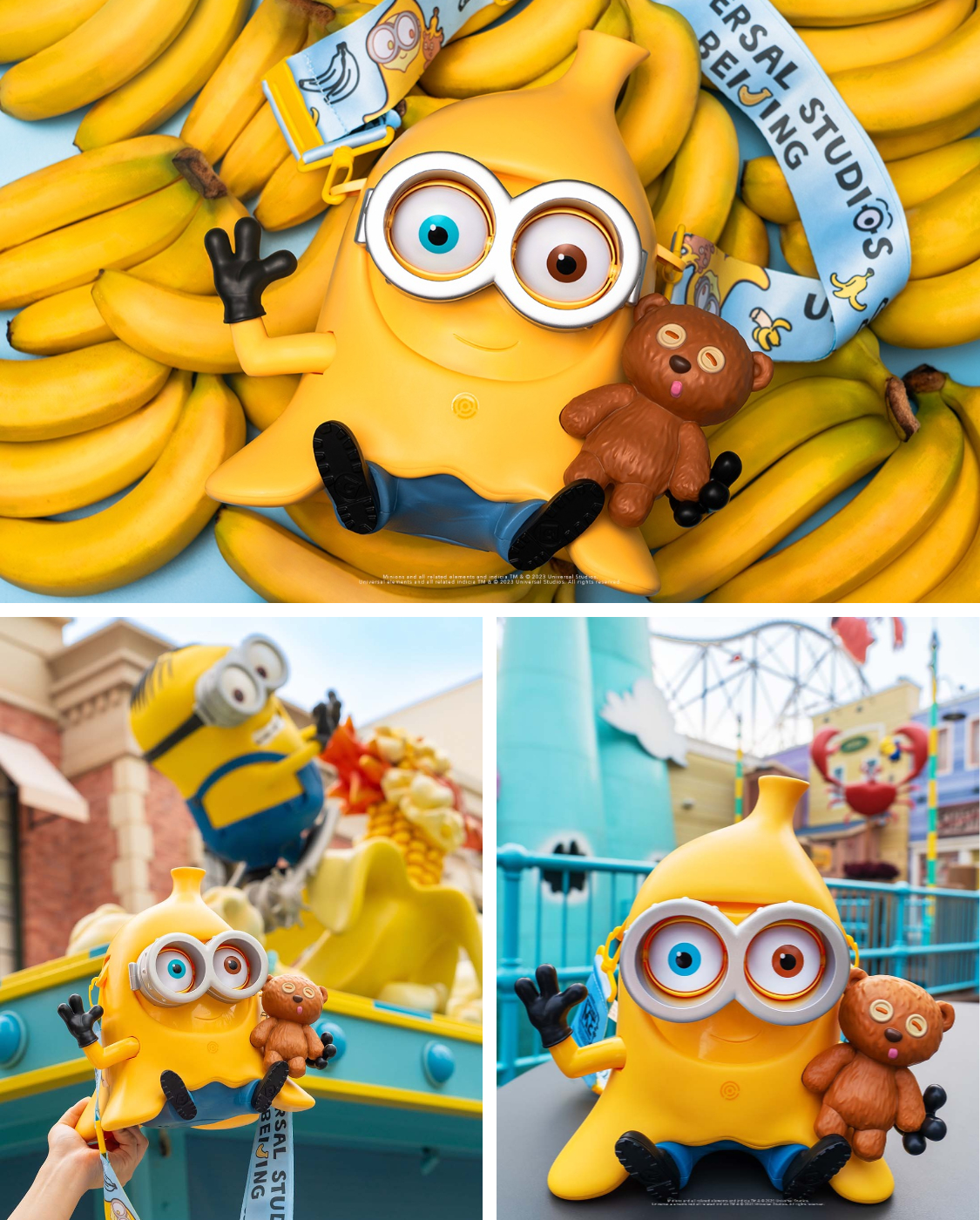 Citrus Flavored Milkshake/ Citrus Ice Cream Cup/ Citrus Ice Cream Cone
- Citrus Flavored Milkshake available at Mel's Drive-in (Hollywood)
- Citrus Ice Cream Cup & Citrus Ice Cream Cone available at The Overlook (Jurassic World IsIa Nublar) and Kung Fu Snacks (Kung Fu Panda Land of Awesomeness)
Get ready for the "Orange" ahead! Three orange-flavored frozen treats are now available. Refreshing and sweet orange flavors, bringing joy to your taste buds. Vibrant colors paired with rich toppings, creating a fun-filled experience like a blockbuster movie.
Delight your dining experience with seasonal exclusive dishes
A refreshing autumn journey is incomplete without the delicious flavors of the season! The bountiful seasonal limited delicacies have made their way to the dining table at the Sunset Grill, including Crab Loofah Soup, Stir-fried Lamb Meat with Cumins and Onions... Come and check-in to savor this month's must-try delicacies!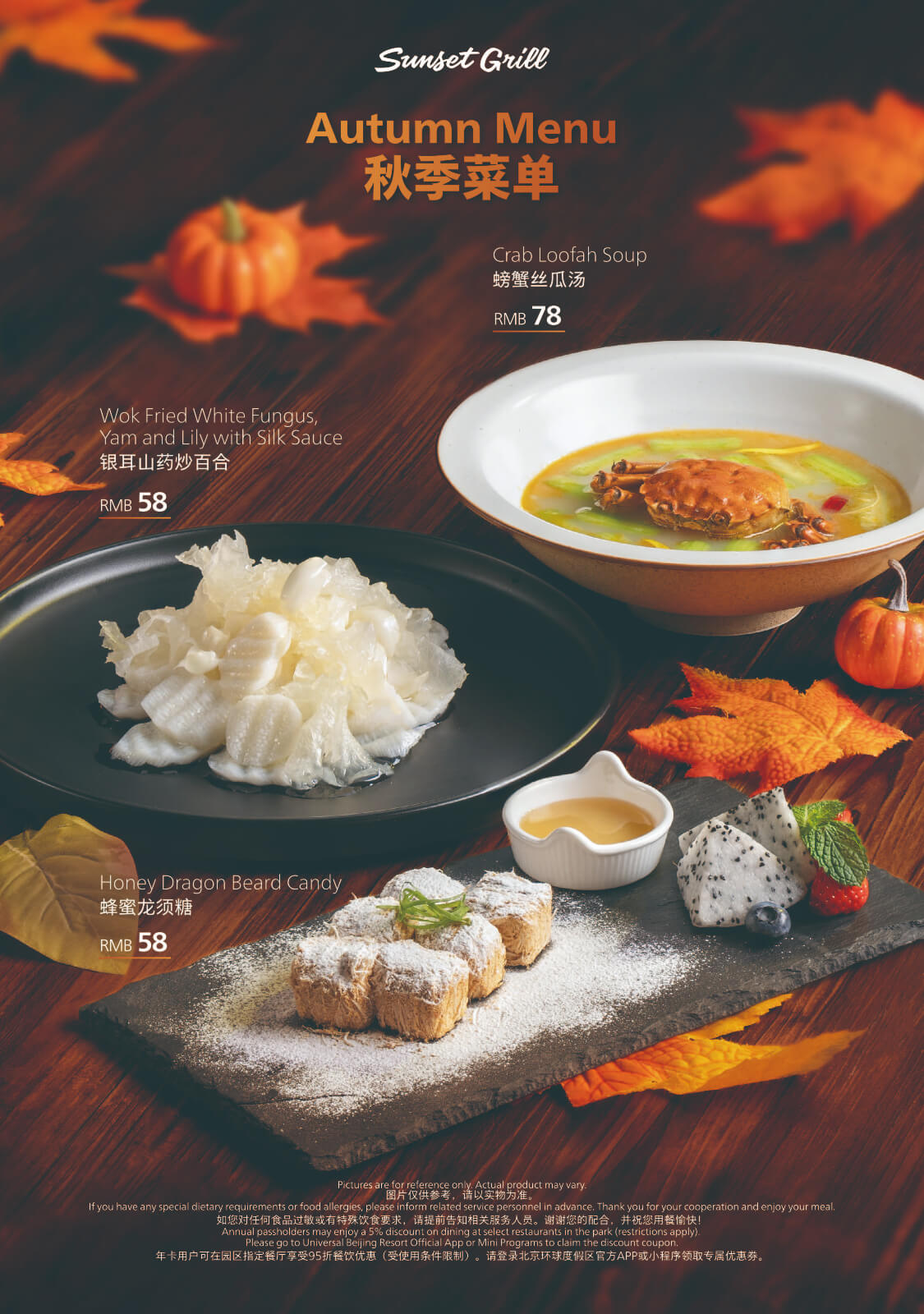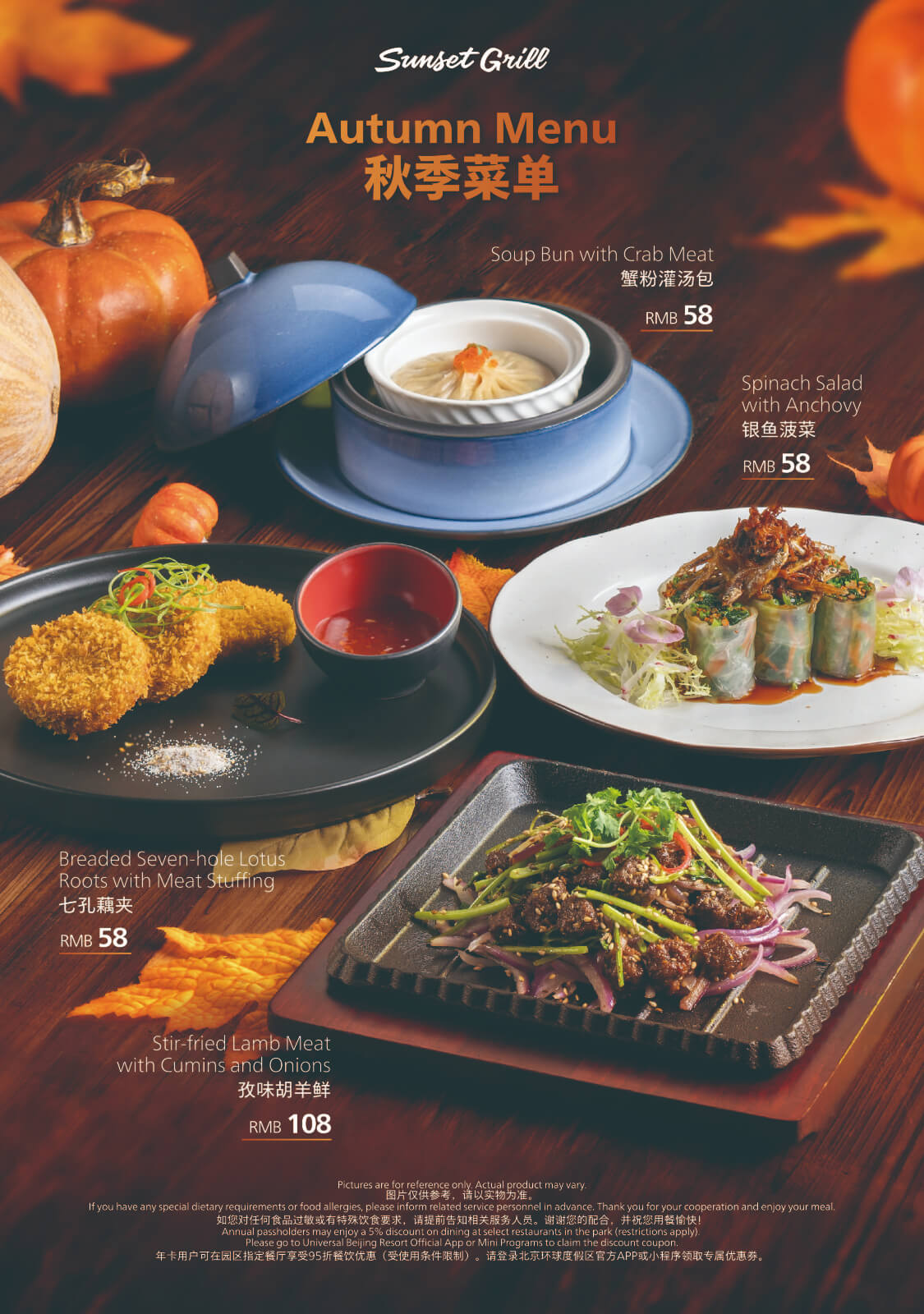 Taste the Mini Black Forest Cake at the Beverly Hills Boulangerie, with a limited edition chocolate cherry flavor that fills the air with sweetness. The unique Universal Beijing Resort Birthday Month logo is here to celebrate and bring joy!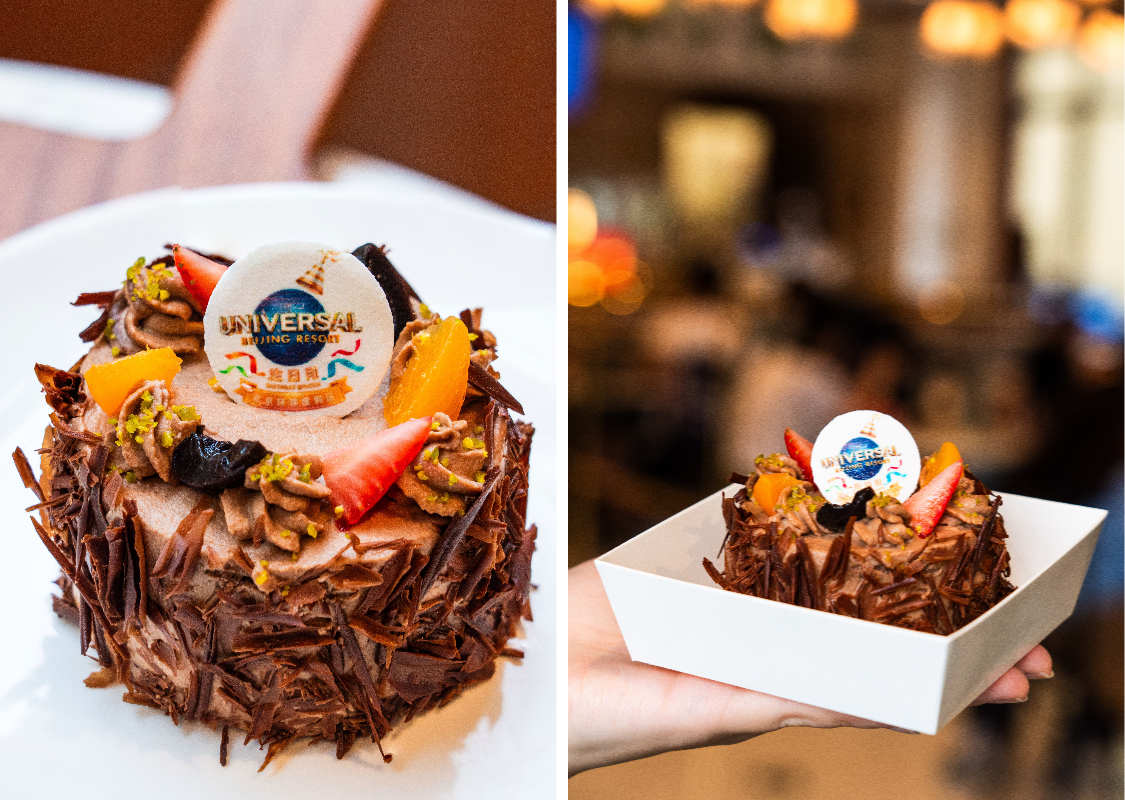 Celebrate the holiday season with a variety of delicious treats and limited edition offerings. Quickly gather your friends and family to indulge in the blockbuster world of culinary delights during our birthday month. Let's create wonderful memories together!