Embark on an adventure, release youthful energy
Can't-miss hot attractions are all in this guide
Welcome to Universal Beijing Resort! Here you can unleash your imagination and find familiar movie scenes everywhere. The immersive experience will awake your passion for movies! ​
You are welcomed to take either Metro Ba Tong Line or Line 7 to Universal Resort Station. The park is equipped with nearly 10000 regular parking spaces, so driving is another quick and convenient option.
Have these prepared ahead of your trip so that you and your family could enter the park
Universal Studios Beijing One-Day-Dated Ticket ​

Valid ID Card / Pre-uploaded photo validation information through after-buying ticket message link or Universal Beijing Resort Official App​

Face masks​

Register for the green health QR code on the visitation date
Safety Reminder
To ensure the health and safety of every guest and team member, please visit the Universal Beijing Resort Official channels before visitation for the latest Safety Guidelines. Universal Beijing Resort will closely monitor the developments of the pandemic situation and adjust the operational schedule in a timely manner. 
Your Essential In-park Guide
Before your visit, it is recommended to download the Universal Beijing Resort Official App, Alibaba Mini Program or WeChat Mini Program to plan for your trip. It will help you to learn more about the location of each themed land and keep track of attraction wait time, show times, meet and greet details and more.
A day full of thrilling experiences
Experience Transformers Metrobase, Jurassic World Isla Nublar and The Wizarding World of Harry Potter™ in the morning. Check out the fan-favorite WaterWorld Stunt Show in the afternoon, find joy at Kung Fu Panda Land of Awesomeness, and let the mayhem begin by visiting Minion Land. Last but not least, feel the movie magic at Hollywood, then, wrap up the day with a delicious meal at Universal Studios Red Dragon Lounge or Universal CityWalk Beijing with your friends.
Start an exciting day!
Enter the gate of Universal Studios Beijing, take an exciting stroll through the razzle-dazzle and glamour of Hollywood. Make a left, you will be heading to Transformers Metrobase! This is the first entire Transformers land in the world, also known as the top secret N.E.S.T Beijing Headquarters. Autobots are waiting for you. Are you ready to become an agent for the thrilling missions? 
Decepticoaster
Dare to be the first to take on this tricky mission? Join Autobot Coaster for a once-in-a-lifetime ride through the massive Decepticon Driller. Be careful! One wrong move and it could awaken at any moment. Good luck and hang on tight! 
​Transformers: More than Meets the Eye
Don't miss the chance to make friends with your favorite Transformers Autobots! Meet Optimus Prime and Windblade at the Personnel and Supply lift for some face-to-face interactions. Don't forget to take a photo with them!
In Transformers Metrobase, you can also explore
Leaving Transformer Metrobase, you will immediately embark on an epic adventure. Let's step into Jurassic World Isla Nublar and kick off an adventure 65 million years in the making!
Jurassic World Adventure
Embark on an unforgettable journey at Jurassic World Adventure. You will climb aboard our revolutionary All-Terrain Luxury Autonomous System (A.T.L.A.S.) and journey into the heart of Jurassic World Isla Nublar for close encounters with dinosaurs. Can't wait to set foot on this attraction? You can buy "Universal Express" in advance which can greatly reduce your wait times!
Jurassic Flyers​
Different from the ordinary flying experience, the high-tech glider at Jurassic Flyers allows you to soar above 8 meters with a 360° view of the spectacular prehistoric world below. 
In Jurassic World Isla Nublar, you can also explore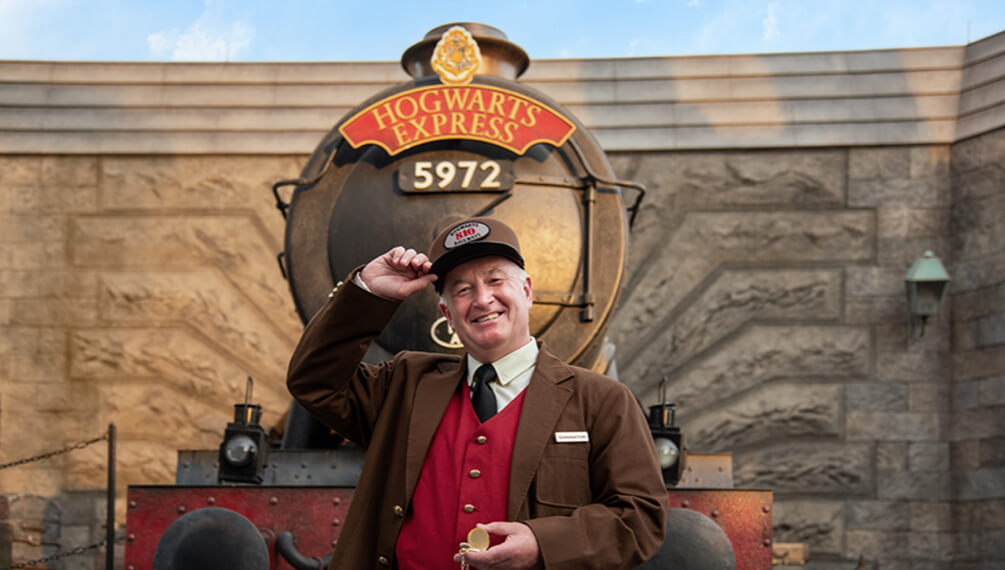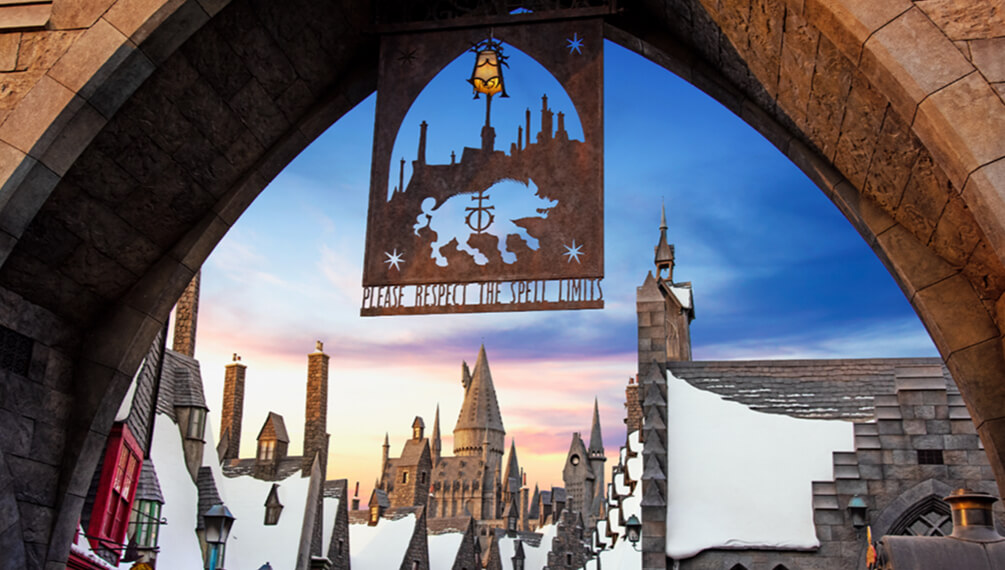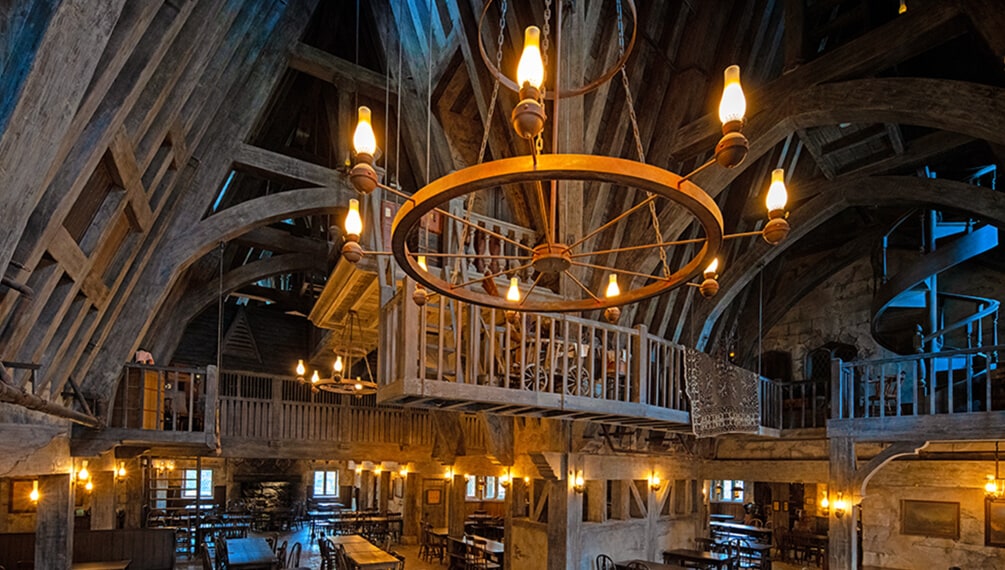 If you are a dedicated Harry Potter™ fans you must have imagined how exciting it is to venture into a world where magic is real. Now, you can experience magic in The Wizarding World of Harry Potter™! 
Hogsmeade™ Station
Before you start the adventure, don't forget to stop by to say hello and take a photo with the conductor. Next, equip yourself at Hogsmeade™ Station. You will be able to fulfill all your apparel and souvenir needs with Platform 9 3/4 ™ branded items.
Explore the mysteries of Hogwarts™ castle and experience pulse-pounding rides and attractions that transport you into a world of magical thrills including the exciting Harry Potter and the Forbidden Journey™.
Harry Potter and the Forbidden Journey™
You are about to join a thrilling adventure with Harry Potter™ and his friends! Fly on a broom and join Quidditch™ to catch the Golden Snitch™. Confront dangerous magical creatures with Harry Potter™. 
​Three Broomsticks™
It's time for lunch after a thrilling journey in the morning. Come and celebrate with your friends at Three Broomsticks™! This rustic tavern in Hogsmeade™ not only provides tasty British cuisine, but also offers the famous Butterbeer™ that cannot be missed.
​In the The Wizarding World of Harry Potter™, you can also experience ​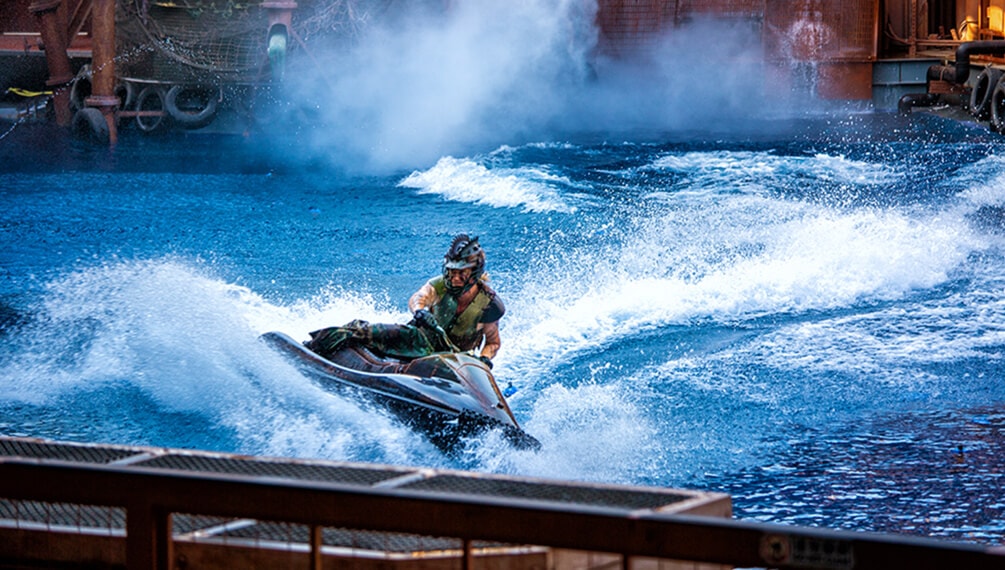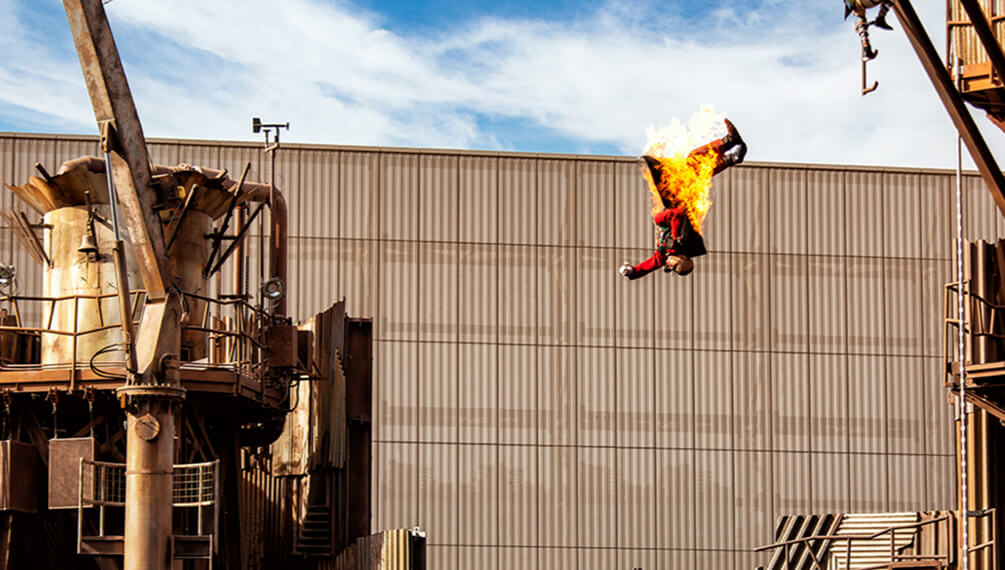 Still can't stop thinking about the world of magical thrills? Let's step into another immersive world that would further expand your imagination. Experience a mysterious future and the last refuge of humanity. Ready to check out what it will be like? Let's leave the Dryland behind and make your way past the epic statue of the Mariner.
​WaterWorld Stunt Show
Enjoy a hurricane of fun and excitement at WaterWorld Stunt Show - Universal Studios' must-see show! Experience a tidal wave of excitement during this larger-than-life sea battle – an epic clash of the Deacon and the Smokers versus the courageous Mariner and Helen and their band of Atollers. Witness jumping jet-skiers and perilous plunges on the deep blue sea as the two rival clans battle for dominance of Dryland – the mythical oasis that could be their salvation. 
Tips from Atollers: Don't miss Universal's most action-pacted show! Be sure to check the show time in advance on Universal Beijing Resort Official App or Alibaba/WeChat Mini Program!
In WaterWorld, you can also explore
Make a right after exiting WaterWorld, you will find Kung Fu Panda Land of Awesomeness, a land featuring numerous Chinese-themed locations throughout. Welcome to an ancient land, a land of legendary beauty! Join the Festival of Heros today and find your inner Kung Fu master!
Kung Fu Panda Journey of the Dragon Warrior
Po is waiting! Kai has escaped from the Urn of Eternal Imprisonment, and now he's going to destroy The Valley of Peace! Are you brave enough to join Po's Dragon Army and help defeat the most dangerous villain of all time? Board a boat now and fight against Kai. 
Mr. Ping's Noodle House​
Come visit the world-famous Mr. Ping's Noodle House for a snack break, anytime is a good time to try Mr. Ping's delicious noodles, tofu and secret ingredient soup! 
In Kung Fu Panda Land of Awesomeness, you can also explore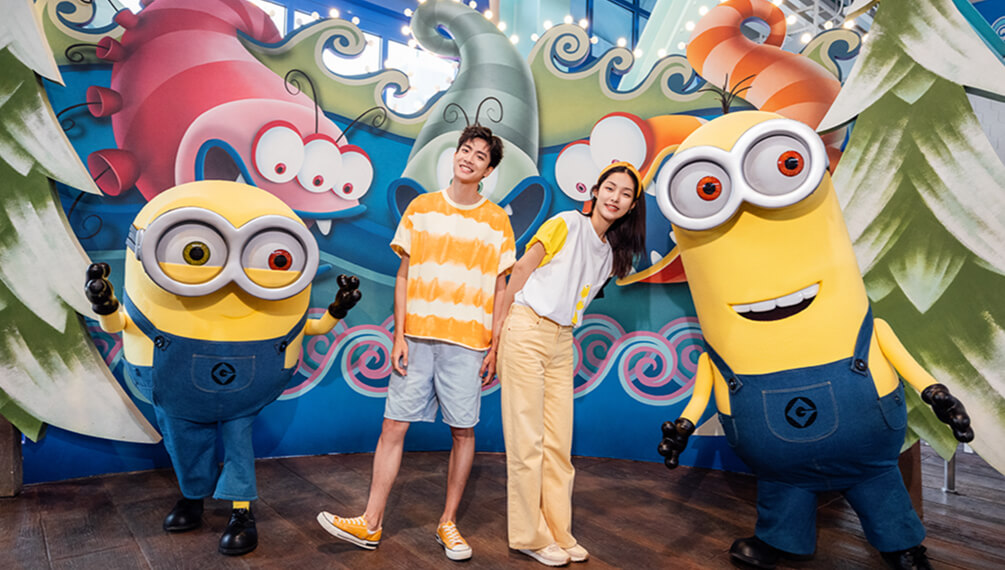 Enter the wonderful world of Illumination's Minions, where mischief and mayhem await at every turn! Visit Gru's house and become a Minion, see your favorite SING characters at the Illumination Theater, or amuse yourself at Super Silly Fun Land. There's plenty to see and so much to do in Minion Land! ​
Minion Meet and Greet
At the center of Super Silly Fun Land, you will have the chance to meet Illumination's Minions and take a picture with them. Say BELLO!
Minion Mart
Whether entering after your Despicable Me Minion Mayhem experience or running in from the street to see the Minion deejay and giant disco ball, you will find that Minion Mart will put a dance in your step and a smile on your face while fulfilling your every shopping need.
In Minion Land, you can also explore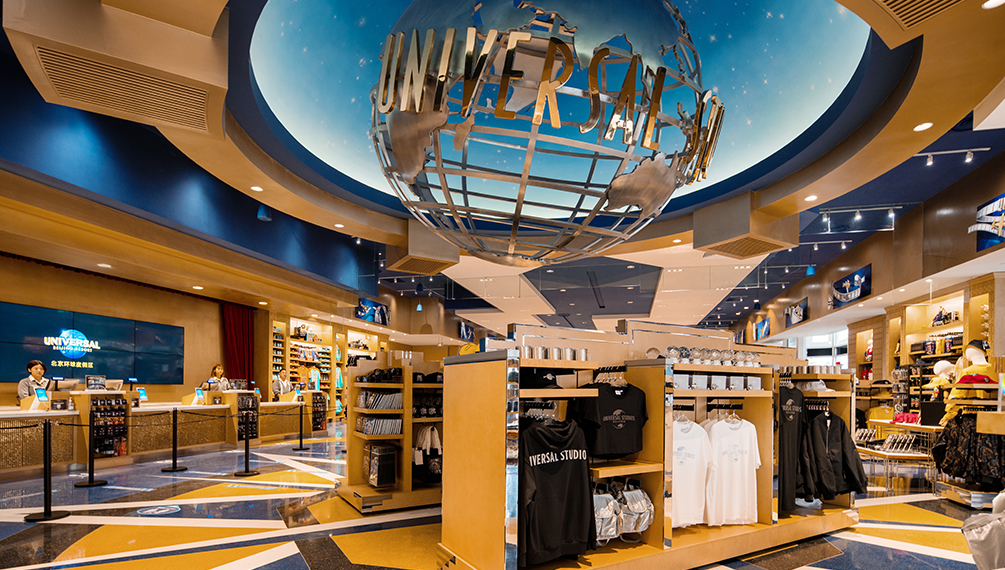 Calling all movie buffs! Leave the "ordinary" world behind and become a movie star for a day, where you can feel like a movie star. 
Universal Studios Store
Want to bring your experience home? Come to the dazzling array of merchandise and souvenirs at Universal Studios ​
Store to satisfy your shopping cravings. Whether it's Harry Potter™, Transformers, or any of the Universal films – this store is bound to have whatever you need. 
In Hollywood, you can also explore
The The Red Dragon Lounge at The Universal Studios Grand Hotel or restaurant like Neon Street Hawkers - Southeast Asian Food at Universal CityWalk Beijing are both perfect choice for you and your friends to recharge after a day full of excitement and fun.
For those who are taking the metro, be sure to check the corresponding train schedule with the last departure.
Want to learn more about Universal Beijing Resort? Download the Universal Beijing Resort Official App or check out our Alibaba/WeChat Mini Program to get insider tips, keep up with Park news and plan for your trip. Don't forget to also follow our official WeChat account to stay up to date on the latest events and promotions that you don't want to miss!
Friendly reminder
Please plan your schedule based on the waiting time and opening hours of the attractions. A guest may not be able to experience all attractions in one day during the operating hours of the Park. Guests' access to attractions is determined by specific safety regulations (e.g., height restrictions or physical health conditions). In consideration of extreme or severe weather or air quality that may impact our operations (e.g. snow, rain, hail, lightning, sandstorm, air pollution, etc.), park capacity, health and safety, special events, and other necessary circumstances, all or parts of park are subject to change or closure from time to time. For more information, please visit https://www.universalbeijingresort.com.