UNIVERSAL BEIJING RESORT ANNOUNCES SEPTEMBER 20 GRAND OPENING
Beijing, August 30 - Universal Beijing Resort today announced its official grand opening will be on September 20, 2021. With the grand opening, Universal Studios Beijing theme park, two resort hotels and Universal CityWalk Beijing will be open to guests officially. After the opening, guests will enter Universal Studios Beijing theme park with ticket while Universal CityWalk Beijing is accessible without an admission ticket, but capacity will be monitored and controlled in accordance with the pandemic prevention requirement.
The Universal Beijing Resort opening will include the Universal Studios Beijing theme park, Universal CityWalk Beijing, and two extraordinary hotels, The Universal Studios Grand Hotel and the NUO Resort Hotel. Guests can enjoy blockbuster fun with immersive experiences in the largest Universal Studios at its opening, exploring 37 rides and attractions in the seven immersive themed lands of the park, as well as 24 shows and performances in the resort all day long.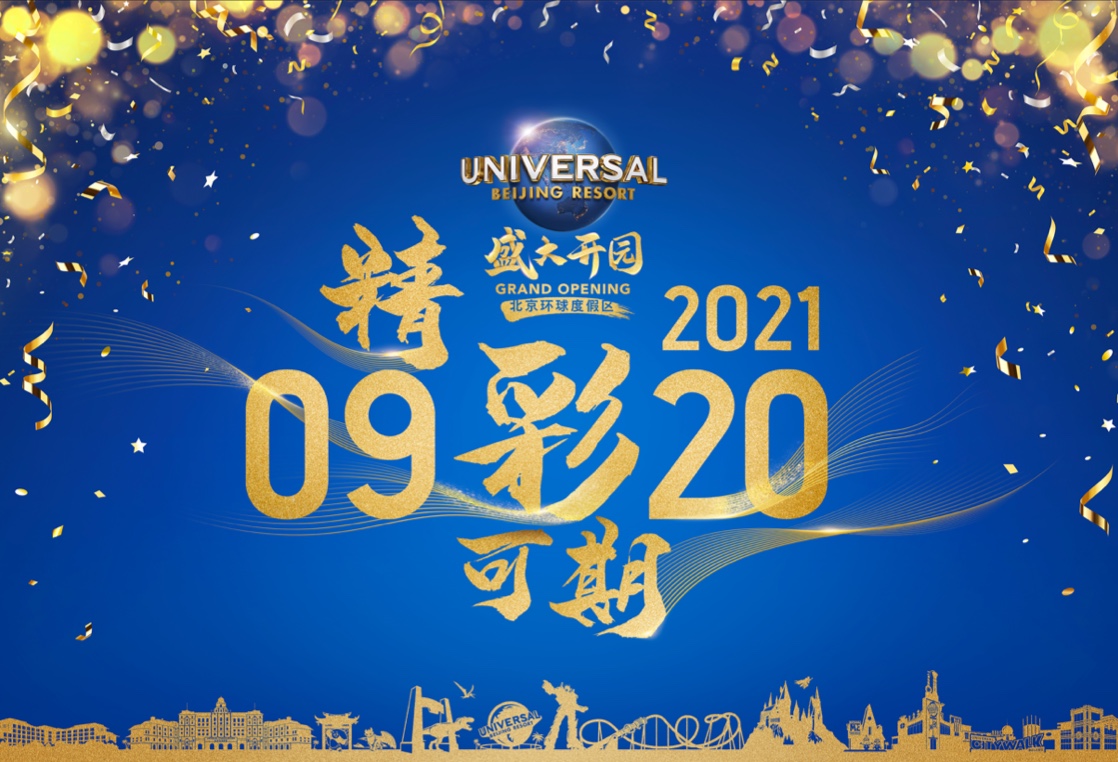 Universal Beijing Resort reminds guests solemnly that Trial Operations of the Universal Beijing Resort are undergoing from September 1st to 19th. Universal Studios Beijing Trial Operations Tickets will not be sold to the general public and cannot be transferred. Guests purchasing so-called Trial Operations "experience tickets", "internal tickets" or "pre-sale tickets" from the market run the of risk and may result in not being able to enter the park. The general public should be alerted to the risks of fraudulent Trial Operations tickets to avoid any personal losses.
Universal Beijing Resort has always put our guests and Team Members' safety as the priority and will closely monitor the developments of the pandemic situation, to adjust the opening activities and the related preparations in a timely and appropriate manner. If necessary, the grand opening date will be adjusted accordingly, and ensure guests can be informed the adjusted date in advance.
To ensure the safety of guests and Team Members, a series of epidemic prevention and control measures have been in place across the resort. According to the requirements of epidemic prevention and control, Guests should closely follow the related pandemic risk alert and get access to Universal Beijing Resort Mobile Application for detailed safety guideline, pre-register with ID verification through the official App or mini programs, make the reservation, and enter the park in the reserved timeslot. All guests should comply with providing verification of Health Code and temperature checking at the entry point and are required to wear masks and keep social distancing during their visit, bring disinfectant tissues and backup masks, change masks in time etc. Meanwhile, Guests who are coming from or through high and medium risk areas reported by the State should follow government guidelines regarding travel restrictions, mandatory quarantines and relevant testing requirements before entering Universal Beijng Resort. More detailed safety guideline of Universal Beijing Resort, please visit here