Universal Beijing Resort Unveils Vision to Bring Incredible and Innovative Experiences to China
Highly Anticipated Theme Park to Include Seven Themed Lands that will Immerse Guests In Extraordinary and Thrilling Adventures The New Themed Lands will include Kung Fu Panda Land of Awesomeness, Transformers Metrobase, Minion Land, The Wizarding World of Harry Potter, Jurassic World Isla Nublar, Hollywood and WaterWorld
Beijing, October 12 – Today, Universal Beijing Resort announced the creative vision behind its widely anticipated theme park, Universal Studios Beijing – unveiling seven highly themed and immersive lands that will bring incredible experiences to China. In addition to the lands, Universal Beijing Resort will include a signature Universal CityWalk Beijing entertainment complex and two resort hotels. The vision: to become a theme park and resort destination that provides unique, extraordinary and thrilling experiences for visitors from China and from around the world.
"We will immerse our guests in incredible experiences that bring their favorite stories and characters to life in entirely new ways," said Mr. Tom Mehrmann, President and General Manager of Universal Beijing Resort. "Our theme park will showcase the best Universal rides, as well as all-new, unique experiences specially created to reflect China's rich cultural heritage. We are looking forward to sharing these exciting experiences with millions of visitors."
As part of today's announcement, celebrities Li Bingbing and Liu Haoran (Turbo Liu) took fans on a specially animated sneak peek journey through the seven themed lands along with CityWalk and the two hotels. International film star Li Bingbing, who made an appearance in Transformers: Age of Extinction and young actor Liu Haoran, who voiced Hiccup in the Chinese translation of How to Train Your Dragon: The Hidden World, led fans on a discovery journey through the park. Video of the tour features guest appearances by Chinese film director Zhang Yimou and Hollywood film director Steven Spielberg, who partnered together to create a behind-the-scenes movie making experience for Universal Beijing Resort.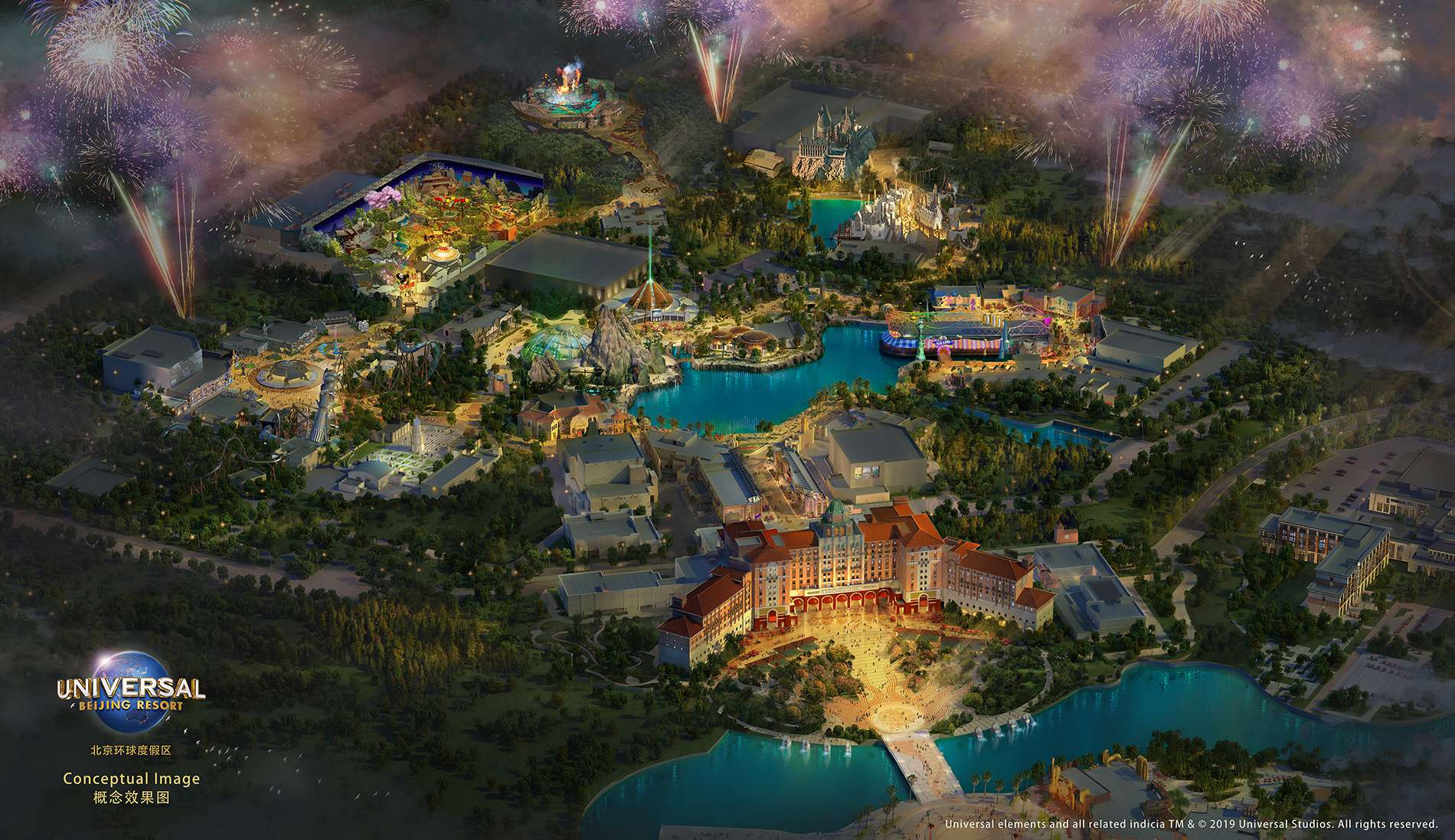 Universal Beijing Resort has been widely anticipated, both China and across the globe, ever since it was announced in 2014. The destination represents a historic partnership that has been in the making for more than a decade. Located in Beijing's Tongzhou District, this phase of Universal Beijing Resort will occupy about 169 hectares (approx. 420 acres) of a 400-hectare (1,000-acre) site in the strategic central area of its Cultural Tourism Zone. Featuring extraordinary entertainment experiences, Universal Beijing Resort will play a key role in helping to elevate the cultural and tourism landscape of Beijing – becoming a tourism landmark for the Beijing sub-center and contributing to a higher level of economic growth and international cultural exchange. Construction work is moving rapidly forward, and all the resort is expected to open in 2021.
The seven highly themed and expansive lands at Universal Studios Beijing theme park will bring popular culture's most compelling stories and characters to life. Each land will contain a magnificently themed mix of attractions, shows, shops and restaurants. They include: Kung Fu Panda Land of Awesomeness, Transformers Metrobase, Minion Land, The Wizarding World of Harry Potter, Jurassic World Isla Nublar, Hollywood and WaterWorld.
Kung Fu Panda Land of Awesomeness
Kung Fu Panda Land of Awesomeness brings to life the animated movie series Kung Fu Panda, which follows the adventures of the brave panda, Po, in his quest to become a Kung Fu master. The completely indoor experience is set in "Legendary China," and is poised to become the world's first theme park land created with the Kung Fu Panda theme. Visitors will be thrilled by the numerous Chinese-themed locations featured throughout the environment, including many of the franchise's most beloved icons, such as the Jade Palace, the Panda Village, and the Peach Tree of Heavenly Wisdom. With its stunning Chinese architecture, festive decor, delicious food and captivating performances, this unforgettable, one-of-a-kind experience promises to transport Universal guests "through the movie screen" and into the majesty and grandeur of the movie.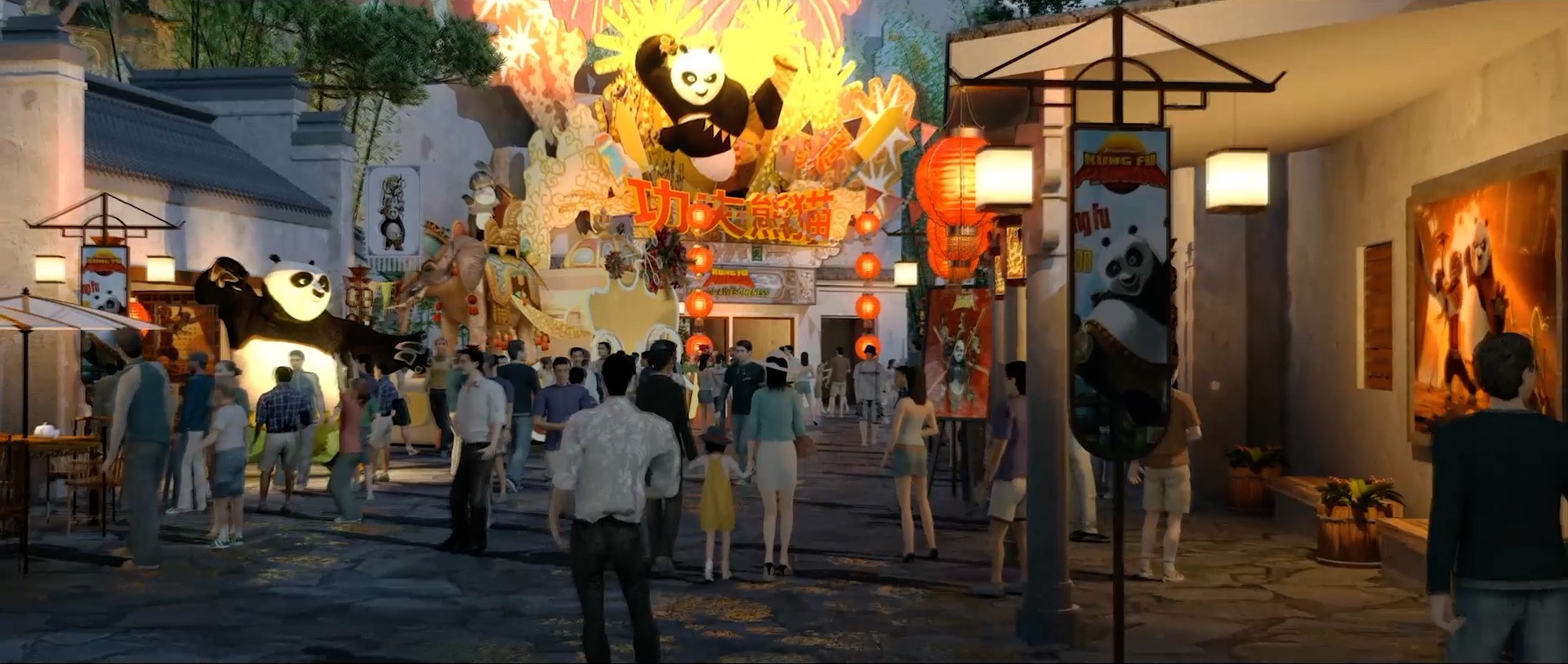 Transformers Metrobase
Transformers Metrobase is based on Hasbro's Transformers franchise and is the first theme park land in the world dedicated to Transformers. An expanded story was specifically developed for the character Metrobase, who is a Titan, a robot the size of a city. In conjunction with top Chinese scientists, Metrobase selected this Energon rich site just outside the city of Beijing to serve as the N.E.S.T. Beijing headquarters– a top-secret, technologically-advanced zone where an alliance between humans and Autobots developed to protect the Earth. The land is filled with Cybertronian architecture and advanced technology that creates an immersive experience that brings "guest agents" into the world of Transformers like never before.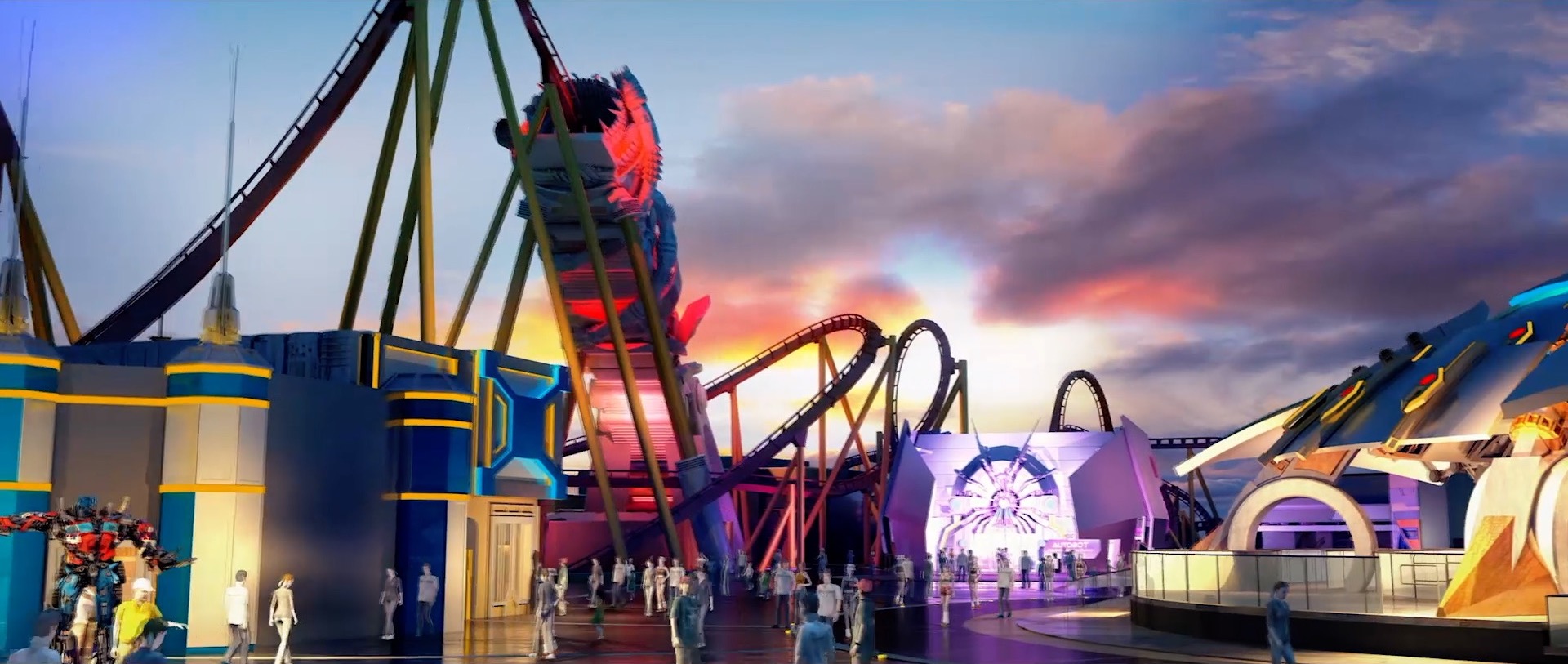 Minion Land
Inspired by Illumination Entertainment's Despicable Me franchise, Minion Land is an exciting, fun-filled world that is alive with characters and scenes from the films. It is a place where children and adults can see exciting new shows, meet their favorite characters, and enjoy interaction with the mischievous Minions everywhere they go! Scenes from the films come to life, inviting visitors to play along in an immersive land that is fun for the whole family.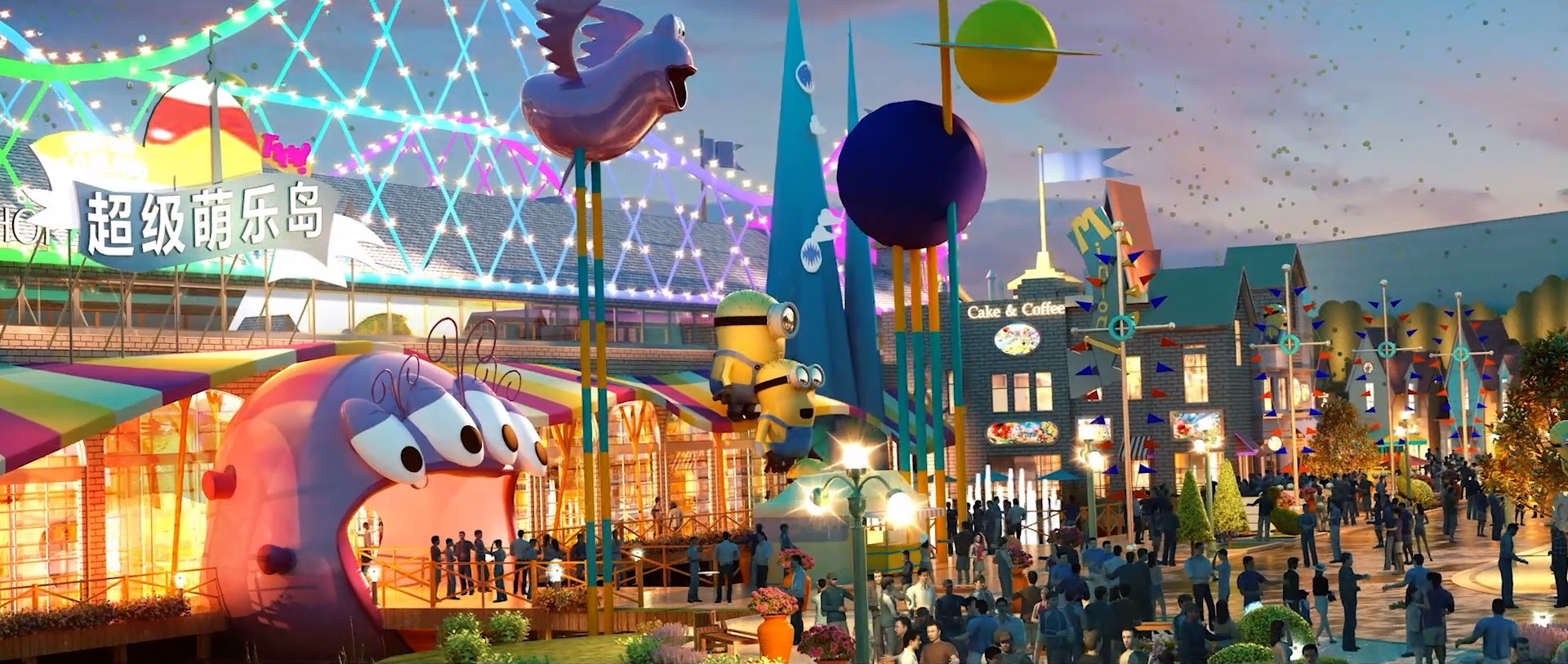 The Wizarding World of Harry Potter
With the opening of Universal Beijing Resort, Chinese fans will have the opportunity to celebrate the magic of the Wizarding World when they step inside "The Wizarding World of Harry Potter – Hogsmeade," an award-winning experience that features multiple groundbreaking attractions, shops, restaurants, entertainment and more. From its snow-capped roofs and cobblestone streets to all the special touches that characterize the whimsical look and feel of the land, "The Wizarding World of Harry Potter" will transport guests of all ages to the very places they read about in the stories or watched on the silver screen.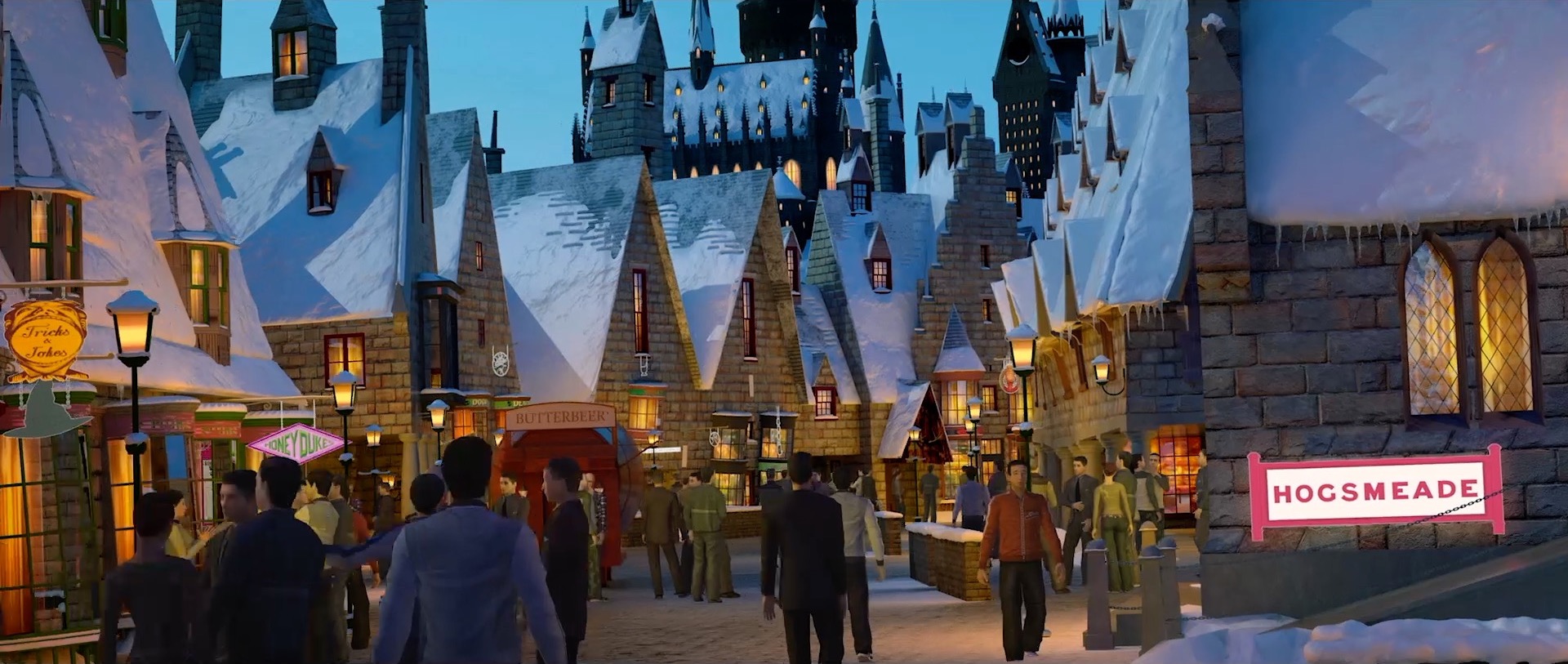 Jurassic World Isla Nublar
Welcome to Jurassic World Isla Nublar. Guests of all ages can explore Isla Nublar, an island of wonder and thrills where Dinosaurs roam the Earth again. Universal Beijing Resort has taken the essence of this legendary film franchise and created a larger-than-life destination for our audiences to experience attractions and adventures never seen before. Feel the power of the Tyrannosaurus Rex, Velociraptors, Ankylosaurs, and the fearsome Indominus Rex at Jurassic World: Isla Nublar.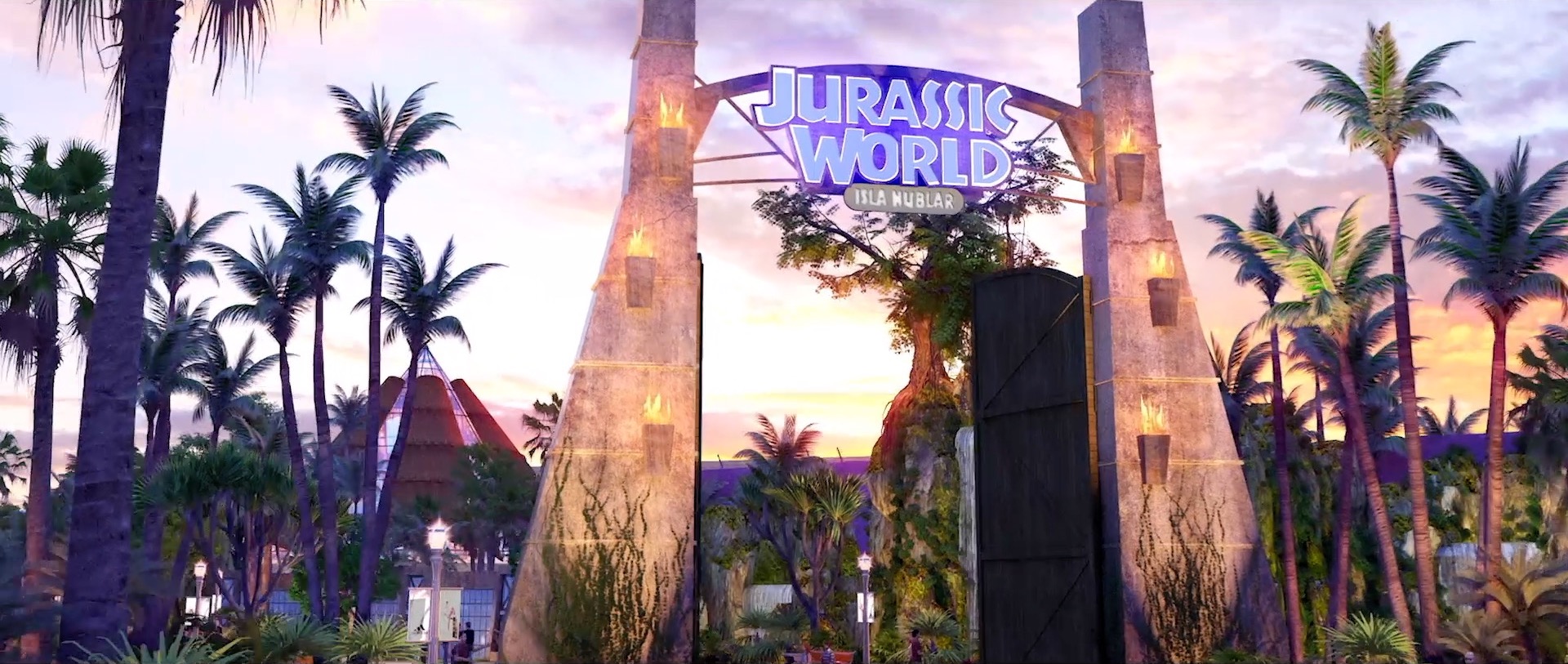 Discover More at Universal Studios Beijing
Universal Studios Beijing will also bring Hollywood Boulevard to China. Visitors will feel as if they are living in the Hollywood itself and could encounter celebrities at any moment. Hollywood will feature the "Lights, Camera, Action!" attraction, featuring world-renowned directors, Zhang Yimou and Steven Spielberg. The experience will merge both Western and Eastern popular culture, and will lead visitors into the behind-the-scenes glitz and glamour of Hollywood special effects.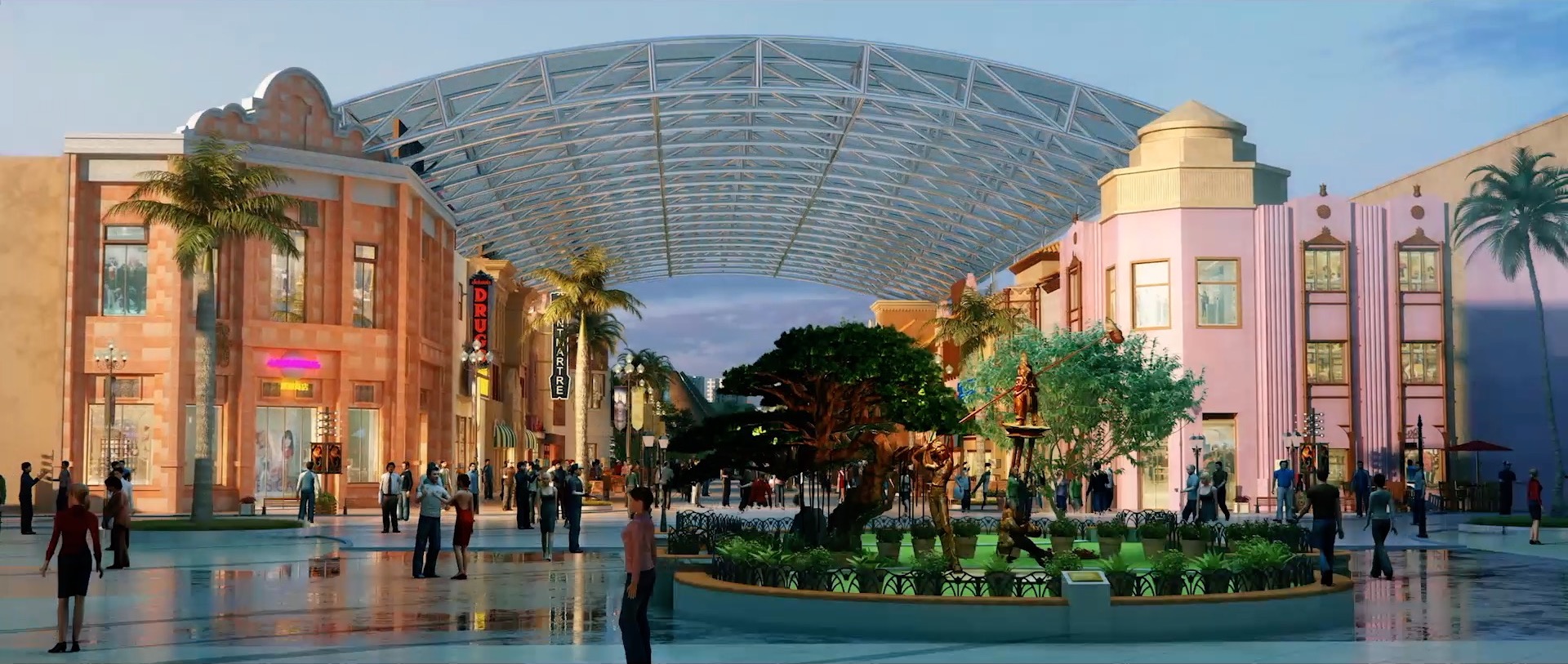 In addition, Universal Studios Beijing will also offer WaterWorld, Universal theme parks' popular stunt show that allows visitors to experience a one-of-a-kind "battle on water." The adventure surges to life with thrilling performances and daring stunts, giving visitors an experience beyond their wildest imaginations. Only in Beijing, the experience will expand into a land including dining and other entertainment offerings.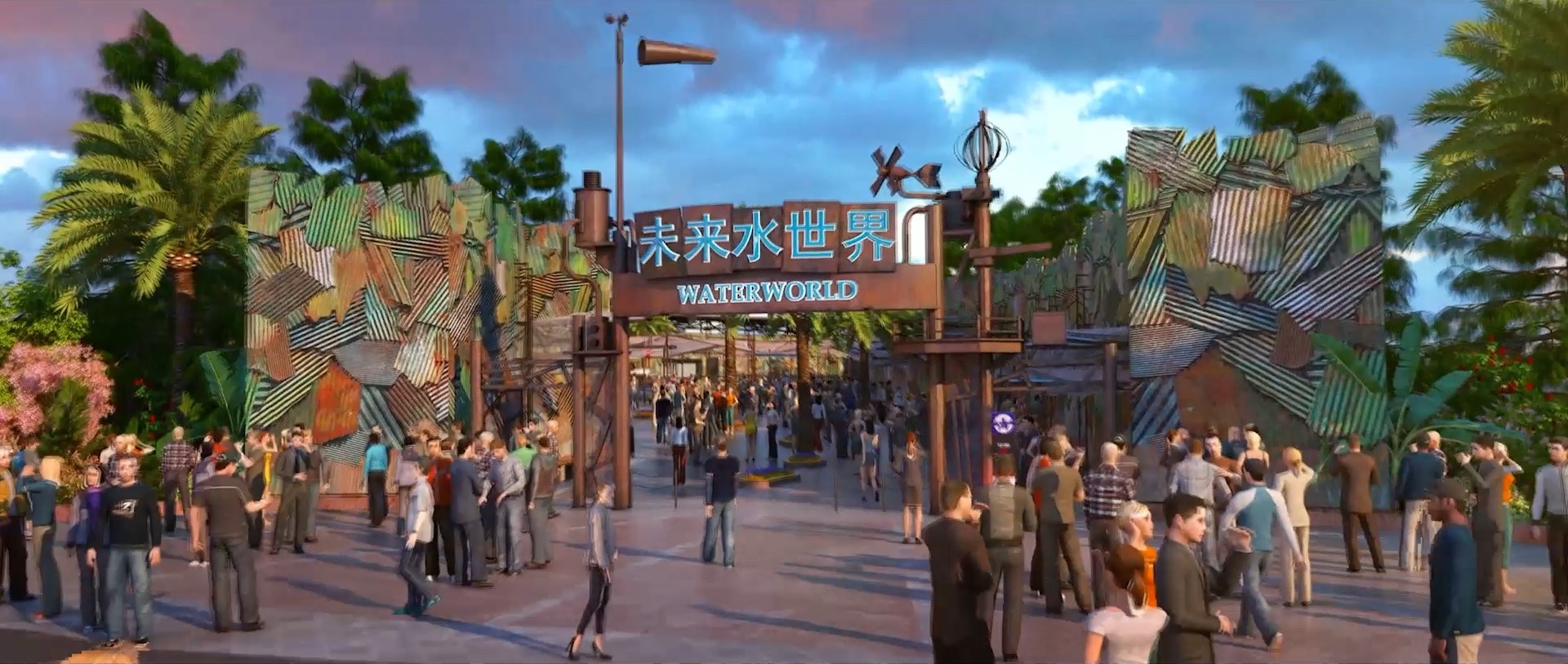 Resort Hotels
Universal Beijing Resort will debut two extraordinary and world-first, resort hotel concepts: The Universal Studios Grand Hotel and the NUO Resort Hotel – Universal Beijing Resort. The hotels will be destinations unto themselves, offering incredibly immersive experiences through the perfect blending of unique stylish designs and historic and cultural features – bringing entirely new hospitality experiences to life for guests at Universal Beijing Resort.
As the first-ever Universal-themed hotel, The Universal Studios Grand Hotel will offer a contemporary interpretation of the Hollywood Golden Age. Designed in classic Spanish architectural style, the hotel's 800 rooms will be positioned at the entrance to the Universal Studios Beijing theme park and serve as a beacon of relaxation and escape for guests. The Universal Studios Grand Hotel will present an authentic, Universal-themed, resort-style vacation that will immerse guests in the company's century-long contribution to the film industry and celebrate the glamour of the Golden Age itself. The hotel's décor and detail will completely surround guests with the world of film and their favorite movies.
The NUO Resort Hotel – Universal Beijing Resort will offer a luxurious and picturesque escape, exemplifying the beauty of China's ancient royal garden. It is the first-ever resort hotel from NUO, one of the country's first homegrown luxury hotel brands. Inspired by the Chinese traditional cultural and artistic achievements, featuring modern meets simplicity, this hotel will mix business with pleasure and art with technology, as well as sustainability. Located beside the park's waterway and designed to create the feel of a private retreat, the approximately 400-room NUO Resort Hotel represents a tranquil island amidst the fast-paced energy of the resort. Guests will immerse themselves in rich Chinese culture heritage and modern elegance – in a palatial resort where eastern and western elements are kept in perfect harmony and Chinese luxury hospitality is a priority.
Universal CityWalk Beijing
Universal CityWalk Beijing will feature vibrant dining and entertainment concepts that will perfectly complement the theme park experience. There will be award-winning restaurants, clubs and a movie theater – and plenty of themed retail and shopping.
Universal Beijing Resort will have more exciting news to share with everyone in the future, please stay tuned!